Contracting Success Story: Insights for Government and Commercial Contracting
An informative customer spotlight where Leidos' Proposal & Bid Director, Anatalia Macik, shared her valuable insights on navigating the complex world of government and commercial contracting.
Complete the form
to watch the webinar
In this webinar we discussed
"Once your proposal is submitted, your work is not done. Even if things went well, it doesn't mean things can't do better on the next one."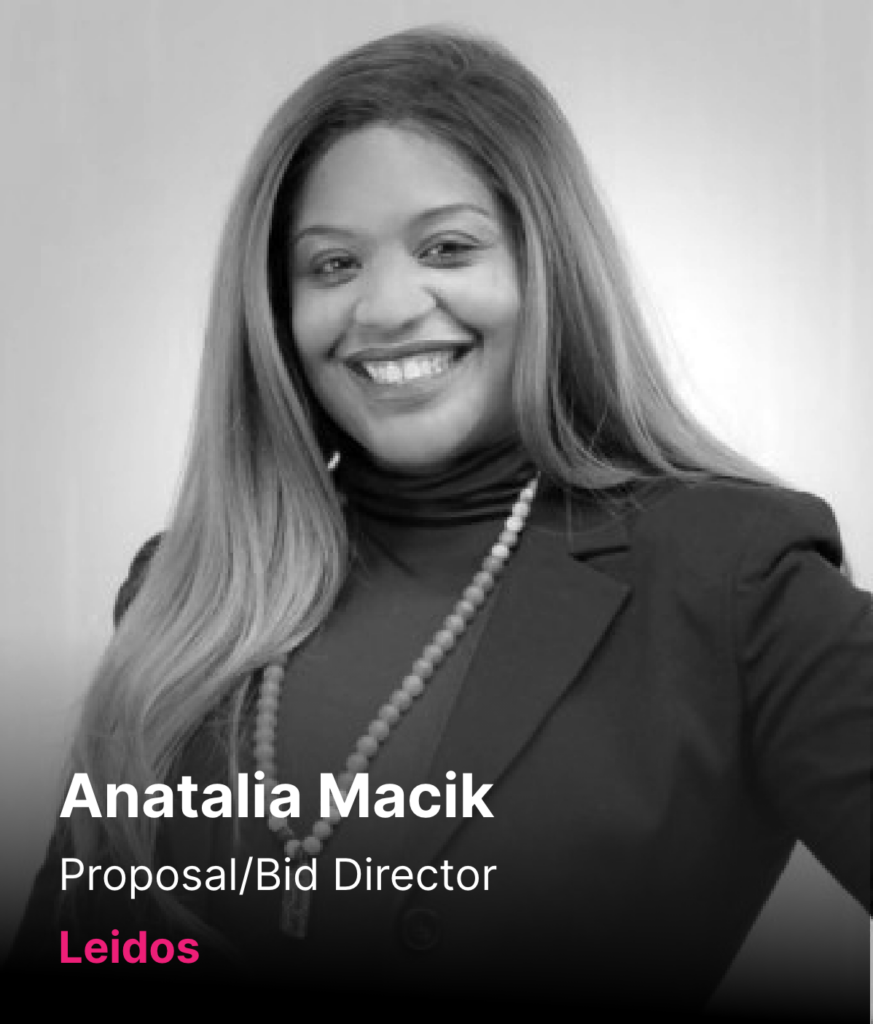 Proposal/Bid Director, Leidos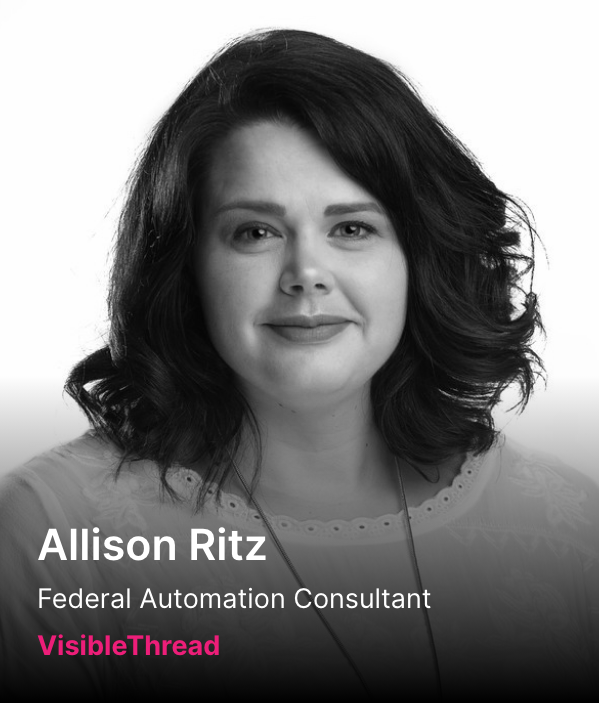 Allison Ritz
Federal Automation Consultant
VisibleThread
Our mission is to make business communications clearer & more transparent, leading to better business outcomes.
"This customer spotlight is a must-attend event for anyone looking to improve their chances of success in the competitive world of government and commercial contracting."
Explore our Past Webinars
On-demand recordings so you can learn on your own time