How Boeing improves proposal quality through automation and metrics
In this webinar, Dawn Francis, Sr. Manager, Capture Tools & Processes at Boeing discusses the benefits of VisibleThread.
Complete the form
to watch the webinar
In this webinar we discussed
"With the starter compliance matrix, the concept tracking, the document compare, the readability reports, the quality reports and the acronym reports – there is a 15% savings in total hours on every proposal.
The metrics from the solution help us guide the quality improvements in each proposal"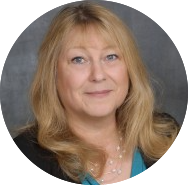 Dawn Francis, Senior Manager of Capture Tools & Processes at Boeing
The Boeing Company is an American multinational corporation that designs, manufactures, and sells airplanes, rotorcraft, rockets, satellites, telecommunications equipment, and missiles worldwide. The company also provides leasing and product support services.
"VisibleThread reports provide Boeing with objective rather than subjective feedback."
Explore our Past Webinars
On-demand recordings so you can learn on your own time