The Language Analysis Platform That Means Business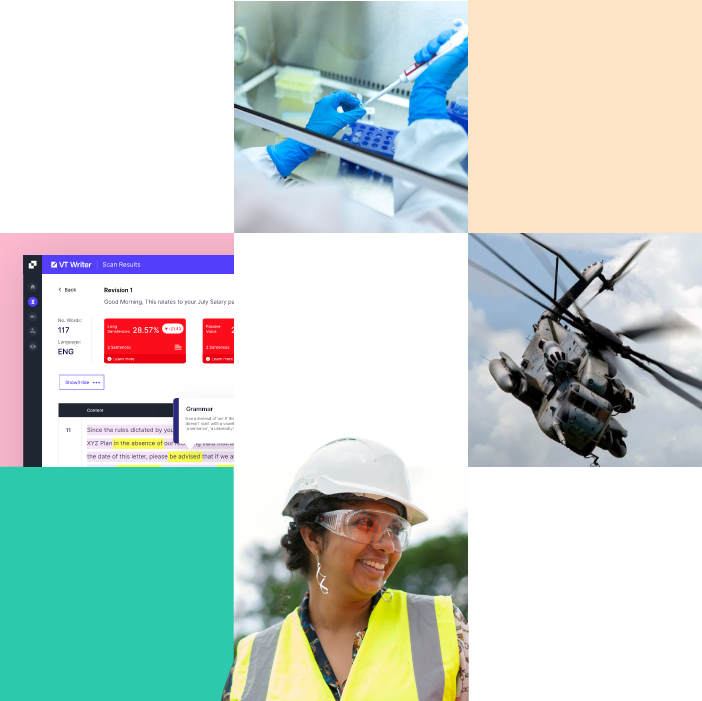 We enhance existing work practices with quantifiable metrics
At VisibleThread, we partner with you to demonstrate value. We complement your existing work practices, automating manually intensive process steps and driving data-driven insights. Managers and business writers continue to use their current tools.
By doing this, we unlock business value across the entire enterprise. Our approach is "value-driven". When you deploy our solutions, we drive efficiency and quality gains that impact your top and bottom lines.
Reduce risk, improve efficiency, and ensure compliance
Improve the quality of mission-critical business writing
"I just wanted to let you know that VisibleThread is rocking our world. It has dramatically helped improve the quality and readability of our documents. Saves editing time and helps to flag problem areas quickly"
Manager / Capture Advancement Team | Collins Aerospace
Meet some of the enterprises and government agencies working with VisibleThread
Solutions for enterprise and government organizations
Document analysis software for proposal and contract teams.

Measure content clarity for online and offline content, including docs and text.

Clear corporate communications delivering measurable results.