VT Writer version 3.3.1 is now available to on-premise customers.
Introducing VT Writer Microsoft Word Add-in
Now with our latest VT Writer release, you can score your business writing directly in MS Word. This complements the VT Writer Web App and the VT Writer eMail service.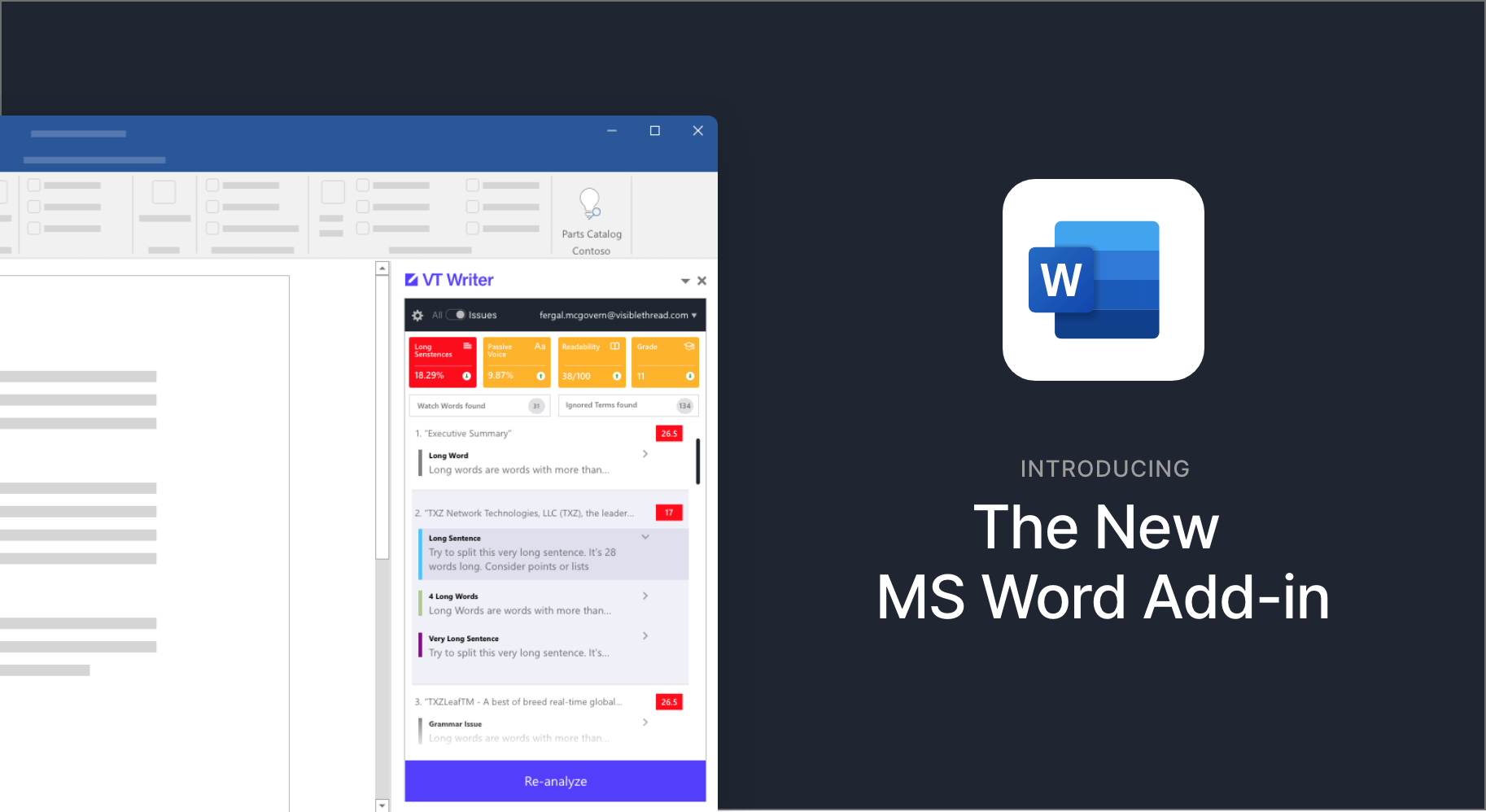 With the VT writer Word Add-in, you can analyze and edit your documents within your Microsoft Word environment. As you evolve each revision, score when you're ready, and see improvement.
To learn more about the features and benefits of VT Writer check out this video.

Other improvements in release 3.3.1
This release contains numerous other tweaks and improvements including:
Performance improvements using large watchword and ignore lists.
Accessibility improvements for the VT Writer Web UI.
Accessibility Improvements to the VT Writer email service.
Numerous security improvements and bugfixes.
To view the full list of changes in this release, please see the release notes here.
To get access to the latest VT Writer upgrade, please contact support@visiblethread.com.
We hope you enjoy these improvements.
Thank you from all in the VisibleThread Engineering Team.