Efficiency and Accuracy: A Product Showcase Workshop on VT Docs
In this interactive product showcase workshop, Kyle Peterson demonstrates the features and capabilities of VT Docs. He shows how it can help you improve the efficiency, accuracy, and compliance of your document management process.
Complete the form
to watch the webinar
In this webinar we discussed
"I'm going to show you a variety of features and functions within our VT Docs product that allows us to more quickly, accurately, and, with objective data, analyze documents."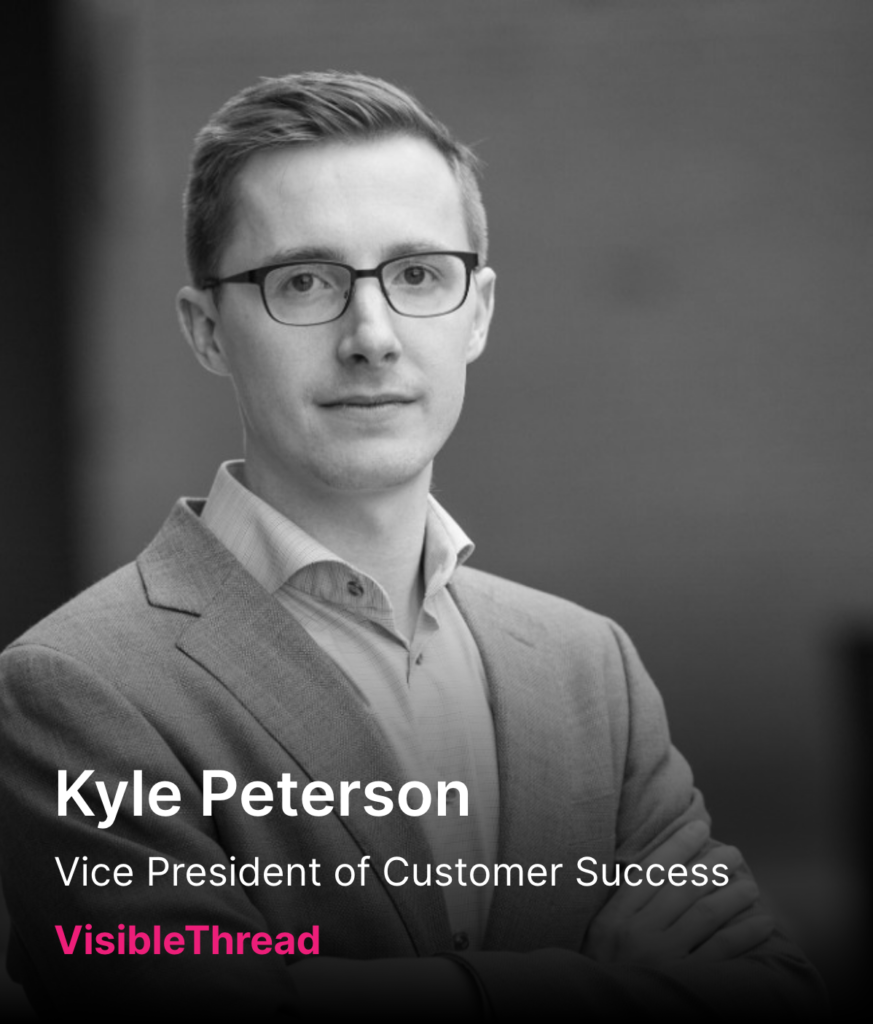 Kyle Peterson
VP of Customer Success
VisibleThread
Our mission is to make business communications clearer & more transparent, leading to better business outcomes.
"Learn how VT Docs can help with identifying and managing risks, compliance, and version control in documents, and how it can help with collaboration and sharing of documents."
Explore our Past Webinars
On-demand recordings so you can learn on your own time