Language Analysis
Software for Reviewing
Complex Documentation
Automate tedious, manual doc review steps and improve quality throughout the lifecycle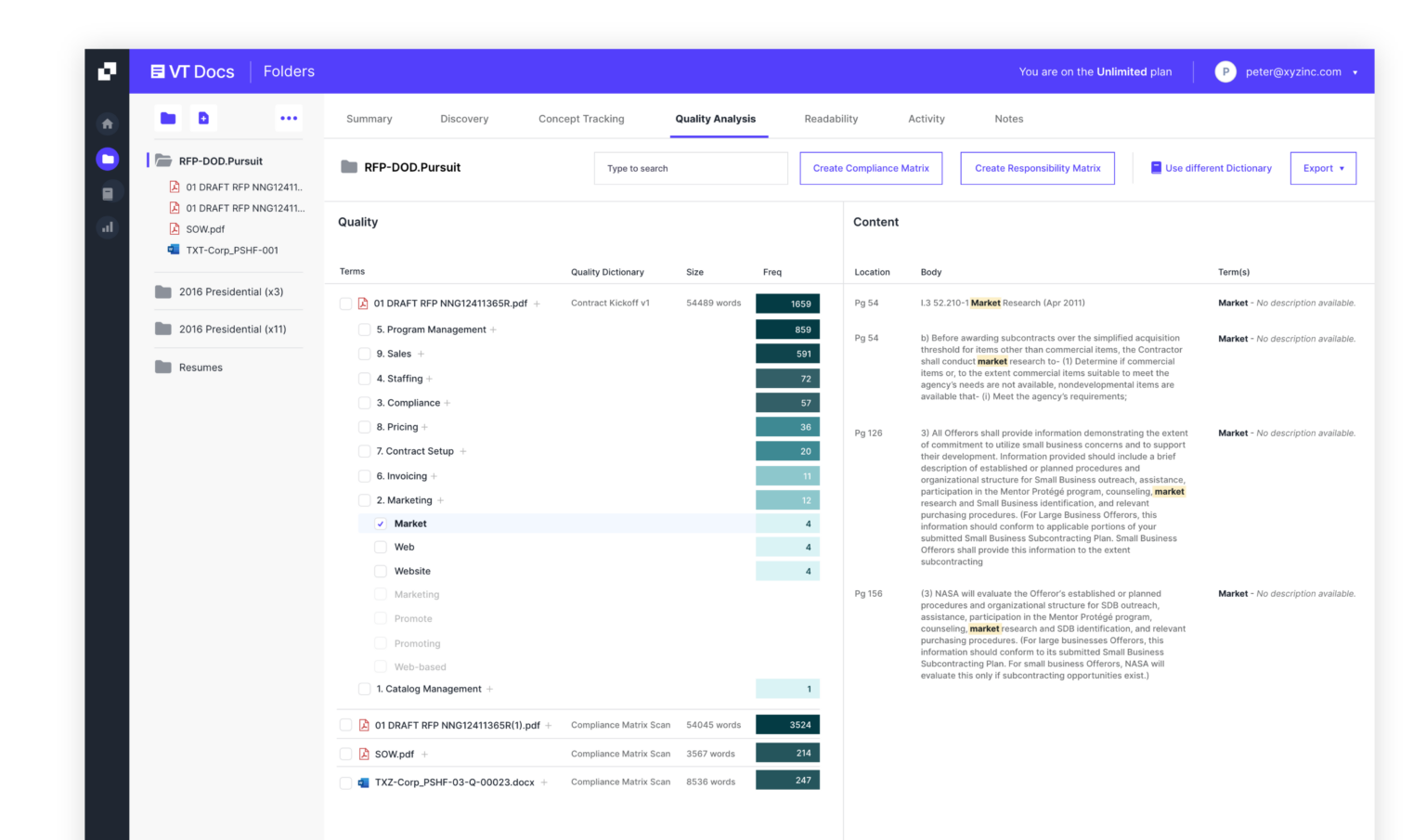 Work has gone digital, but people are still reviewing important docs by hand
Large commercial and government organizations spend lots of time manually reviewing 3rd party or internally created Complex Docs like contracts, RFPs and license agreements. This is a time- consuming, inefficient, and error prone process.
"VisibleThread is rocking our world. It has dramatically helped improve the quality and readability of our documents. Saves editing time and helps to flag problem areas quickly"
Patricia A Fieldson
Manager / Capture Advancement Team
Increase efficiency, improve compliance, reduce risk, win more business.
Ensure Single Tone of Voice
Make Faster Bid / No-Bid Decisions
Find Compliance Requirements
With Quality Analysis + Search Dictionary
Shred your RFPs and SOWs for words like: "WILL", "SHALL", "MUST", and any other custom keywords. Share the Excel output with your entire proposal, contracts & technical team.
Check Acronym Usage in Seconds. Instantly scan your documents to identify incorrect and inconsistent use of acronyms or acronyms defined in different ways.
Readability / Single Tone-of-Voice Analysis
VT Docs & VT Writer readability anlaysis scores your docs with objective metrics. Reduces the burden on proposal managers to edit complex content.
"VisibleThread was a no-brainer for us with its multiple benefits, allowing us as a small business to compete at higher levels. It's like fighting above our weight class."
Cheryl Warner
Vice President of Business Development
Make Faster Bid / No-Bid Decisions
VT Docs allows you to analyse any document for themes. This allows you to identify the best opportunity for your business.
With Discovery + Concept Tracking
Compare multiple docs for alignment to improve compliance and highlight gaps between docs. Used for: Gap analysis between RFP and response, check solicitations for best fit, check resume qualifications, filter best teaming partners, win-theme analysis.
VT Docs allows you to quickly compare multiple excel documents in minutes.
Identifying Risky Compliance Requirements
With Concept Tracking +
Search Dictionary

Shred for compliance requirements such as FAR / DFARS – Extract flow downs, sensitive IP, export restrictions or security clauses
"VisibleThread has been instrumental in the growth we have encountered"
Marcia Watson
Sr. Director of Proposal Operations
With Readability + VT Writer

VisibleThread allows you to ensure communications are clear and digestible. Improving readability reduces the opportunity for misunderstanding.
Itemize all textual differences side-by-side, in a reportable Excel format. Conduct impact analysis, and share report with team for review.
Deploy to Private Cloud or On-premise
For highly sensitive information, you can deploy to a private-cloud or on-premise. This means that you have 100% control over all data, and remain fully compliant. Running inside your network, either physically on your premises, or hosted in a private cloud under your control, for example on AWS or Azure.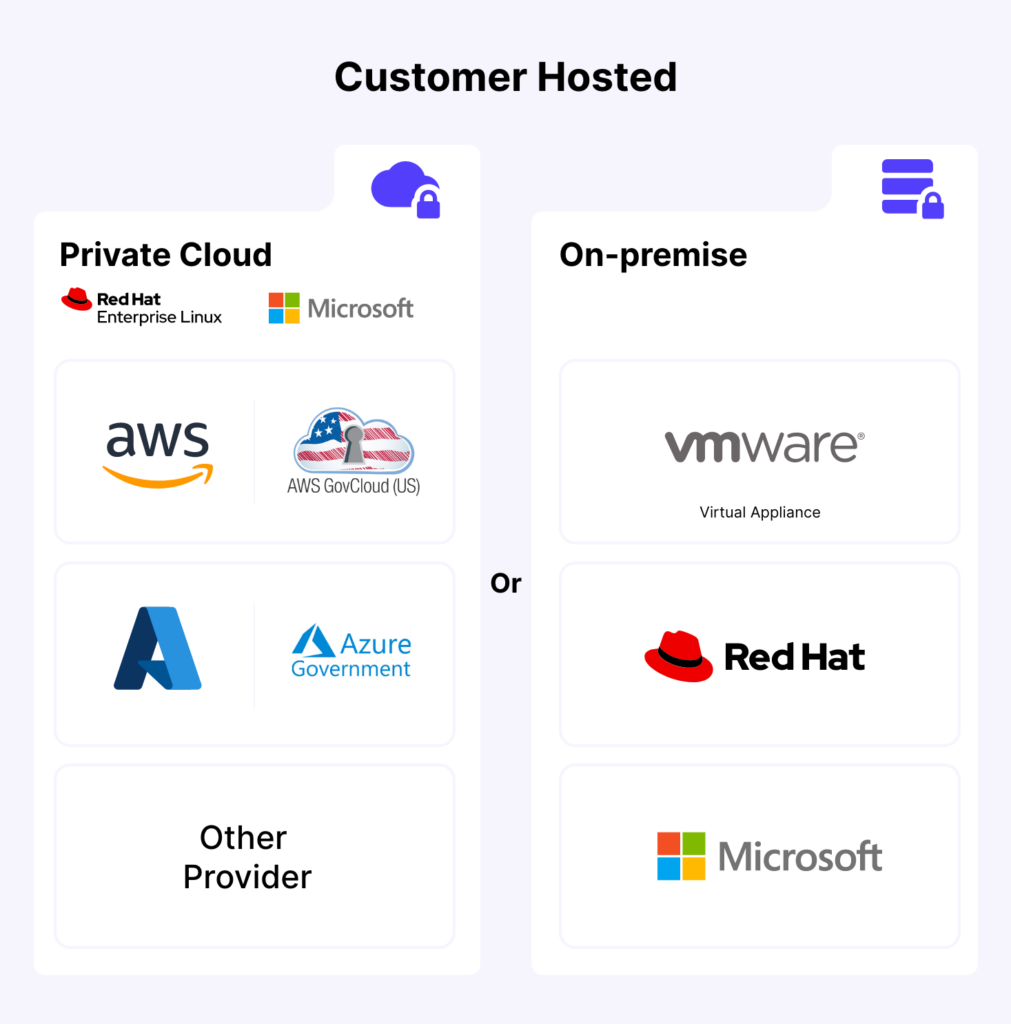 Start your free
trial of VT Docs today
Book a Demo
with one of our experts