Unlock Success at VT Summit
We're bringing you more than just an event – we're curating a tailor-made agenda to drive success for you and your organization. Register to dive headfirst into an array of hands-on workshops, where you'll gain practical skills from industry experts. This isn't just about listening; it's about participating, engaging, and taking an active role in your own growth.
Wednesday, November 1st, 8:30 AM – 5:00 PM ET
Gaylord National Resort & Convention Center, National Harbor
Feedback from VT Summit 2022
Learn from the Best & Connect with the Brightest
The heartbeat of VT Summit lies in the exceptional quality of its speakers and attendees. Gain access to the minds shaping the future of your industry, and take advantage of the networking opportunities that are second to none. Elevate your skills, amplify your insights, and establish connections that will stand the test of time. Forge connections that extend beyond the event, creating a network of support, innovation, and collaboration that will continue to drive your success long after November 1st.
Meet our incredible speakers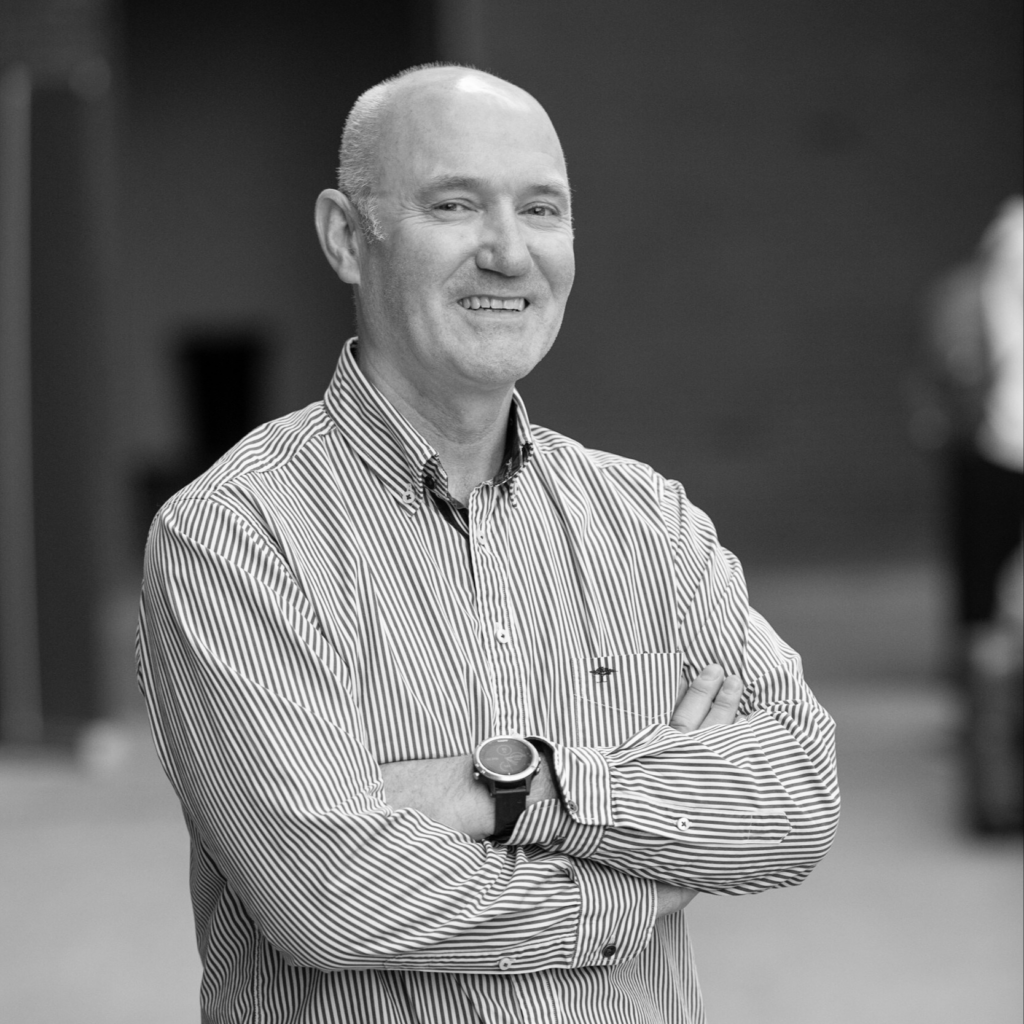 Fergal McGovern
CEO and Founder
VisibleThread
Fergal McGovern
CEO and Founder
VisibleThread
Fergal is the CEO of VisibleThread, which he founded over 15 years ago. Fergal has a strong background in software product innovation & entrepreneurship. He has a track record of delivering commercially successful product software to market. He is brilliant at establishing routes to market & commercial execution strategies.
Micheál McGrath
Head of Marketing
VisibleThread
Micheál McGrath
Head of Marketing
VisibleThread
Head of Marketing at VisibleThread, Micheál is a seasoned professional known for producing thought leadership communication events with organizations like Capital One, HSBC, Deloitte, McDonald's, and IKEA. His frequent appearances at IABC events and as a Marketing Lecturer at MTU Cork demonstrate his dedication to inspiring and educating fellow marketers.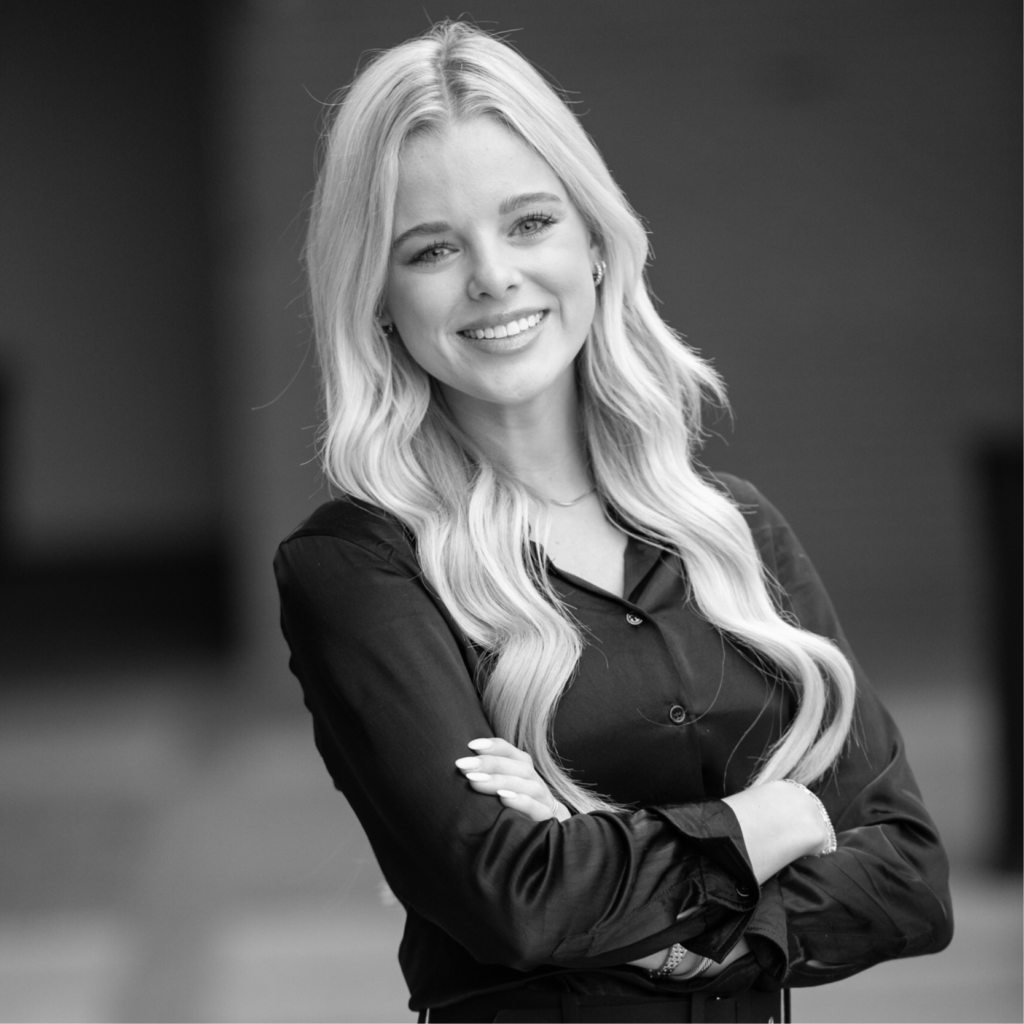 Chloe Norwood
Field Marketing Specialist
VisibleThread
Chloe Norwood
Field Marketing Specialist
VisibleThread
Chloe has been working with VisibleThread for over 2 years. Starting out as a Federal Automation Advisor, Chloe is now a Field Marketing Specialist. In her role she is responsible for the end-to-end management and execution of company events, user conferences, tradeshows, webinars, and sponsored events. She assists in developing digital demand generation strategies including managing campaigns from planning to targeting, executing, and reporting. She excels at analyzing data, ROI, and KPI's to drive marketing decisions.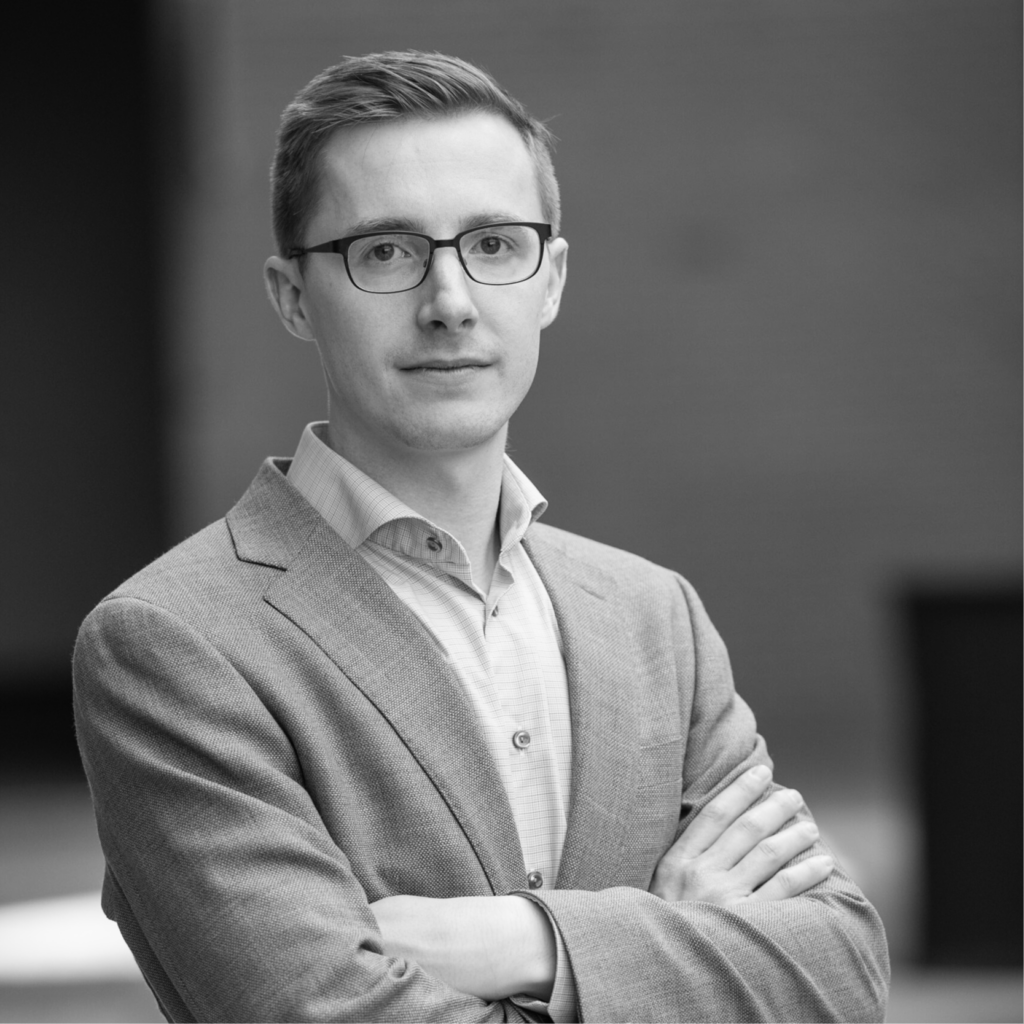 Kyle Peterson
Vice President of Customer Success
VisibleThread
Kyle Peterson
Vice President of Customer Success
VisibleThread
Kyle is the VP of Customer Success at VisibleThread for over 2 years. He is a solutions-driven professional with a focus on deep understanding of customer needs, pain points, and commercial challenges. He works closely with customers to help improve the efficiency, clarity, and compliance of RFPs, contracts, and mission-critical business writing with quantifiable metrics.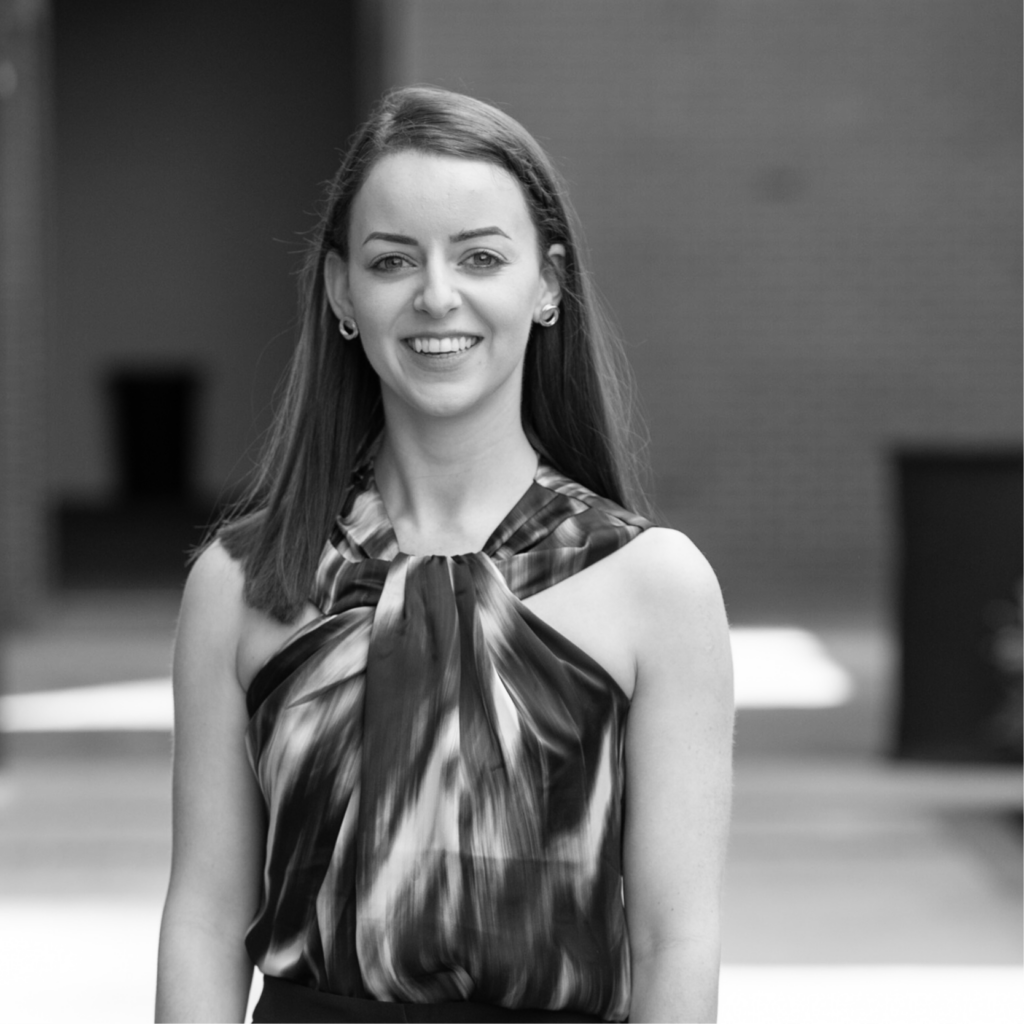 Emily Mahon
Customer Success Manager
VisibleThread
Emily Mahon
Customer Success Manager
VisibleThread
Emily Mahon has been part of our Customer Success Team for over 2 years. Emily's main responsibility as a Customer Success Manager is to partner with customers and make sure they are receiving as much value as possible from VisibleThread. Her daily role focuses on building strong relationships with her customers, listening to their needs and acting as a trusted advisor. She also acts as a customer advocate internally and collaborates closely with teams like Engineering, Sales, and Marketing.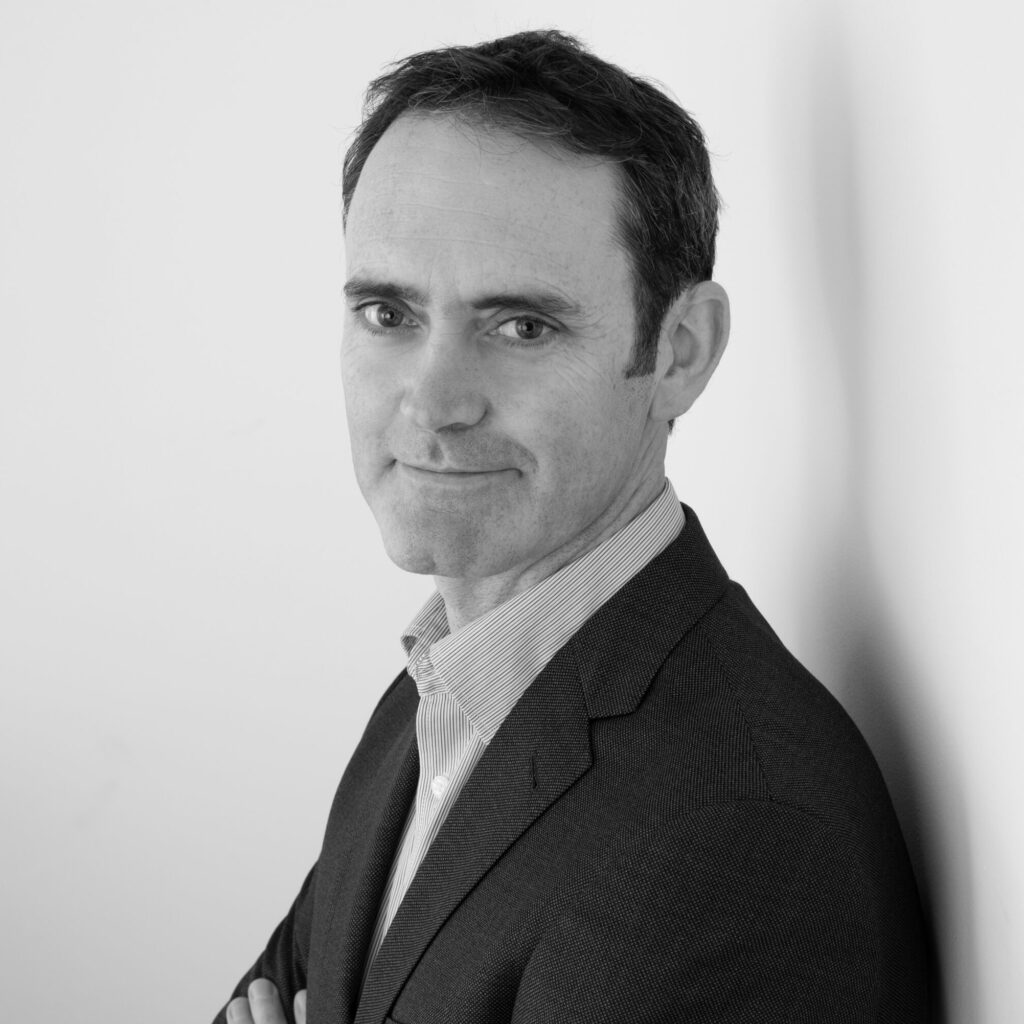 Eoin Wren
VP of Engineering
VisibleThread
Eoin Wren
VP of Engineering
VisibleThread
Eoin has been with VisibleThread for more than 11 years. He is responsible for the engineering and support functions in VisibleThread. This includes product architecture, user interaction design, release planning and coordination, customer implementation, and delivery. VisibleThread provides document and web content analysis solutions. Our solutions allow users to slice through documents and web content and highlight content issues such as quality issues, and complex or risky language.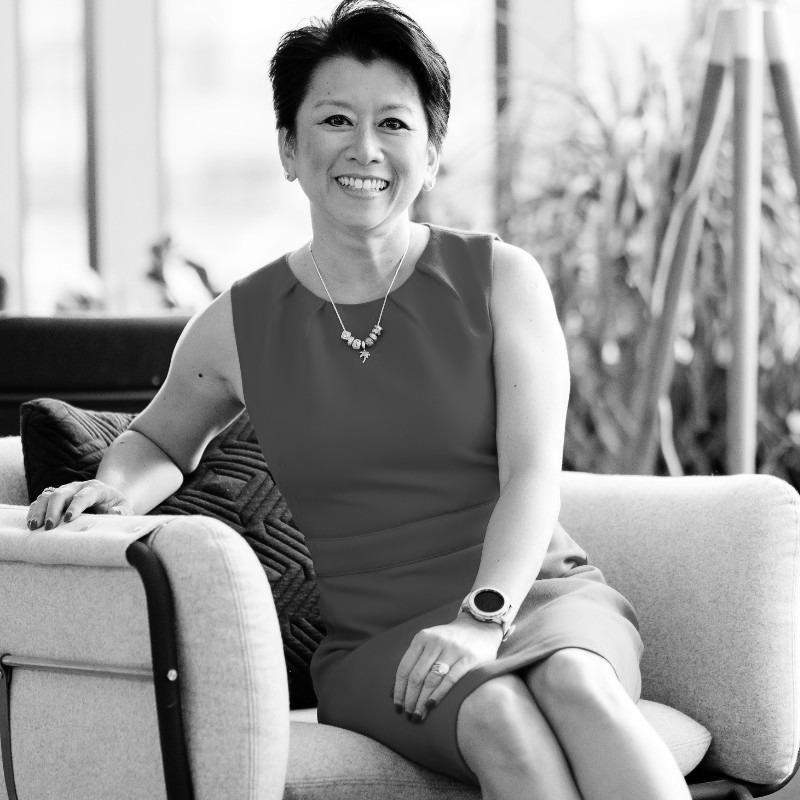 Tan Wilson
President
Entellect, LLC
Tan Wilson
President
Entellect, LLC
Tan Wilson is the President of Entellect LLC. She provides full-lifecycle business support to primarily small businesses. Tan is an experienced and successful entrepreneur with over 20 years of experience in business development and program management across federal and commercial IT business sectors. She supports the small business community, aiding businesses in their strategic planning, business development, capture management, proposal management, partnership development, operations support, and leadership coaching.
7 Deadly Sins of Business Writing
Join Micheál McGrath, Head of Marketing at VisibleThread, in this eye-opening talk as he uncovers the critical pitfalls that plague business writing. From measurement and line manager communications to demonstrating success and creating adoption within organizations, Micheál will delve into the seven deadly sins that hinder effective communication and business success. Gain valuable insights into avoiding common mistakes in persona building and much more, as he shares practical strategies to elevate your writing prowess. Whether you're a seasoned professional or an aspiring communicator, this talk is a must-attend to sharpen your skills and transform your business writing into a powerful asset.
Micheál McGrath

VisibleThread
Enhancing Business Writing with VT Writer: A Focus on Objective Metrics
Join Eoin Wren, VP of Engineering, for an enlightening talk on how VT Writer takes business writing to new heights through the lens of objective metrics. In this engaging session, Eoin will provide an in-depth overview of the VT Writer Platform, showcasing its powerful features and functionalities that empower professionals to elevate their communication. Gain exclusive insights into upcoming developments and innovations in VT Writer, ensuring you stay ahead in the ever-evolving landscape of business writing. Drawing from real-world experiences, Eoin will share compelling use cases from satisfied customers, demonstrating the tangible impact of VT Writer's objective metrics on enhancing clarity, organization, and overall writing effectiveness.
Learning from Healthcare: Understanding your Persona
Alyssa Hagan, the Director of Communications & Content at Encompass Health, will delve into the crucial aspect of understanding one's persona and their unique journey in the healthcare realm. Through her talk, she will explore how healthcare professionals and organizations tailor their content to the diverse experiences and needs of patients and caregivers. By recognizing the different personas that play a part in the healthcare ecosystem, Alyssa aims to shed light on the importance of personalized care and communication, ultimately enhancing patient outcomes and overall healthcare experiences. This expertise in communications and content would empower any industry to effectively convey the importance of empathy-driven strategies.
Alyssa Hagan

Encompass Health
How to Implement Plain Language Strategies in your Organization?
Join us for an insightful talk by Deborah Bosley, owner of The Plain Language Group, LLC, and an international expert in Plain Language, as she explores how to implement Plain Language strategies in your organization. Discover the importance of clear communication, with real-world examples of Plain Language in business writing, and learn how it can improve your RFP process, streamlining procurement and fostering meaningful interactions. Revolutionize your organization's communication effectiveness and thrive in today's competitive landscape with the power of Plain Language.
Deborah Bosley

The Plain Language Group, LLC
How to Become a Better Writer
Join Juliet Fletcher, the CEO of Writing is Easy, in this empowering talk that will take your writing skills to new heights. As a plain-language expert with a proven track record in creating winning proposals, persuasive copy, resumes, and training materials, Juliet brings a wealth of knowledge and experience to the table. In this session, she will share practical tips and strategies to enhance your writing abilities, enabling you to communicate with clarity, impact, and effectiveness. Whether you're a professional looking to improve your business communication or an aspiring writer seeking to refine your craft, Juliet's presentations will equip you with the tools to stand out in competitive landscapes and excel in various communication scenarios.
Juliet Fletcher

Writing Is Easy
Emerging Trends in Writing: From AI to Measurement
Join Kevin Press, Principal of Kevin Press Communications, for an engaging talk on the latest developments in writing and communication. As a seasoned expert in thought leadership and earned media, Kevin brings a unique blend of creative and strategic acumen to the table. In this presentation, he will shed light on the rapidly evolving landscape of writing, exploring the impact of Artificial Intelligence (AI) on content creation, editing, and optimization. Discover how AI is reshaping the way we approach writing and communication, unlocking new possibilities for reaching and engaging target audiences effectively. Additionally, Kevin will delve into the importance of measurement and analytics in gauging the success of writing efforts. Learn how to leverage data-driven insights to refine your writing strategies and achieve tangible results.

Kevin Press

Kevin Press Communications
3 Words Most Proposals use Incorrectly
Join Jeff Goldfinger, Founder of Xtra Mile Training & Development, for a highly informative webinar on the often overlooked but critical aspects of proposal writing.We will unveil three commonly misused words while drawing from his extensive expertise in proposal writing, Jeff will unveil the words that can make or break your proposals' effectiveness in engaging and persuading the audience. Discover how to create compelling proposals that foster authentic H2H (human-to-human) interactions, leading to increased revenue growth for B2B companies.

Jeff Goldfinger

Xtra Mile Training & Development
The Magic of Storytelling: Structure and Proposal Writing
Step into the world of captivating proposal writing with Rachel Charlton, a seasoned expert with a decade of cross-functional expertise in the AEC industry. In this transformative session, Rachel will divulge the art of incorporating storytelling into your proposals, empowering you to craft irresistible narratives that forge meaningful connections with your clients. Uncover the secrets behind renowned storytelling methods and learn how to transform your proposals from mundane "to whom it may concern" to enchanting "once upon a time" tales that leave a lasting impact. Don't miss this opportunity to elevate your proposal game and win over clients with compelling storytelling!
Rachel Charlton

Sticky Communications
Leveraging AI in Proposal Writing- Balancing Skill and Ethics
Join us for an enlightening talk by Rebecca Link, Director of Proposal Operations at Gunnison Consulting Group, Inc., a transformational leader with extensive expertise in proposal writing. In this presentation, Rebecca will delve into the world of Artificial Intelligence (AI) and its role in crafting persuasive proposals that win business. Discover how AI can enhance the proposal writing process, bringing efficiency, accuracy, and innovation to the table. But it doesn't stop there – Rebecca will also explore the ethical considerations of AI implementation in proposal writing, ensuring a balanced approach that maintains human skill and empathy. Rebecca's engaging insights will guide you in navigating the evolving landscape of proposal writing with AI.

Rebecca Link

Gunnison Consulting Group Inc.
The Art of Proposal Writing
Discover the secrets to crafting winning proposals in this exclusive talk featuring three esteemed speakers, Ginny Carson from Chickasaw Nations, Julia LaSalle-DeSantis from Nordian Healthcare, and Anatalia Macik from Aptive Resources, all of whom are proud VisibleThread customers. Join us as they share their expertise and insights into mastering the art of proposal writing. From government contracts to healthcare projects and resource management, these industry leaders will unveil their tried-and-tested approaches to producing compelling, clear, and compliant proposals that stand out from the competition.
Ginny Carson

Chickasaw Nations
Julia LaSalle-DeSanti

s


Nordian Heathcare
Anatalia Macik
Aptive Resources
Learn to Create a Disciplined and Repeatable Writing Process
Join Brad Douglas, Executive VP of Global Sales & Strategy at Shipley, in this transformative talk on mastering a disciplined and repeatable writing process. With over 23 years of experience, Brad is a creative executive leader who excels in capture management, global sales, strategic marketing, and corporate branding. Discover how to implement a systematic writing process that enhances efficiency, quality, and effectiveness across various business communication needs. Whether you're crafting compelling proposals or persuasive marketing materials, Brad's expert insights will empower you to navigate competitive markets successfully.
"All the presenters were excellent and the topics covered were pertinent and informative. I appreciated the format."
"I've been to Coachella, and I've been to the Visible Thread Summit. I can confirm… the hype is real. The Coachella of bid and proposal conferences!"
"The VT summit has been very eye opening and enlightening. It's been great to hear how other visible thread users are using the technology. I definitely see value in attending."