In the world of document analysis and compliance, it's crucial to stay updated with the latest tools and techniques. Our latest training webinar delved deep into the functionalities and benefits of Concept Tracking in VT Docs. Drawing from this insightful session, we compiled our top tips to help you harness the power of this tool.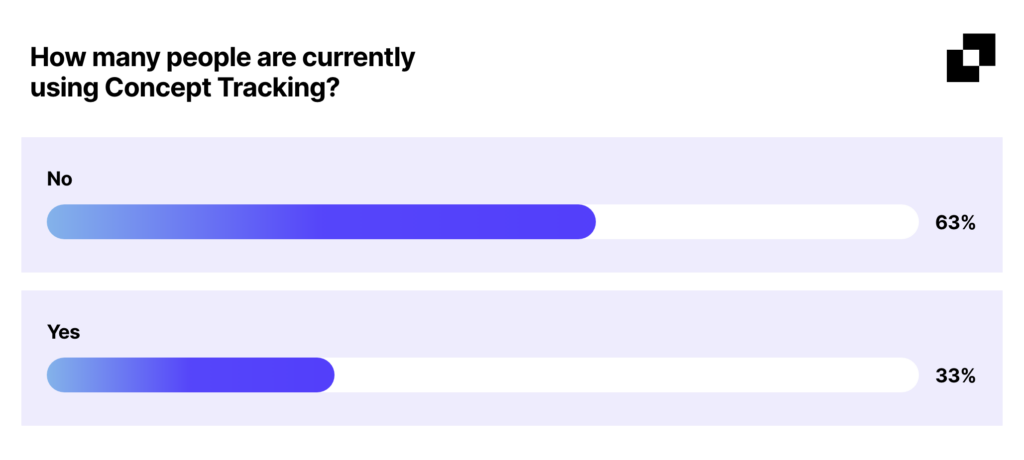 Some Insights from our Webinar Poll
In the webinar, attendees provided intriguing insights by answering some poll questions. A notable 63% revealed they haven't yet harnessed the power of Concept Tracking. Indicating a significant opportunity for many to enhance their document analysis capabilities. When assessing opportunities for fit or pursuit, a vast majority prioritize Core Capabilities (93%) and Past Performance (87%). This highlights the critical nature of these factors in decision-making. Risk elements, such as performance bonds and FAR clauses, are also on the radar for 67% of participants.
Interestingly, 56% of attendees haven't ventured into tailoring their dictionaries for precise results. This underscores the potential for many to further refine their search capabilities and achieve more targeted outcomes with VT Docs.
Our 5 Top Tips
Use Custom Dictionaries: You can tailor your dictionaries to your specific needs. Whether it's customer language, internal policies, or industry jargon, a custom dictionary can enhance the accuracy of your analysis.


Gap Analysis: Don't just identify terms. Ensure alignment between proposal responses and customer requirements. This feature is invaluable in ensuring that you address all necessary topics, reducing the risk of non-compliance.


Early Risk Identification: The earlier you spot potential risks, the better. Apply your dictionaries at the beginning of the proposal process to proactively address any risky compliance requirements.


Use Discovery for Dictionary Creation: Instead of manually creating dictionaries, leverage the Discovery feature. It extracts key themes from customer documentation, making dictionary creation a breeze.


Assign Document Review Responsibilities: You can use Concept Tracking to assign specific sections of documents to teams or individuals based on the content. Our use case below gives an example of this.
Using Concept Tracking in VT Docs
Using Concept Tracking is a game-changer for businesses aiming to save time, increase efficiency, and ensure compliance. It allows you to analyze one, or multiple documents simultaneously and identify specific terms or themes. You can upload documents within VT Docs and apply a dictionary (a collection of search terms or themes). You can then quickly pinpoint where these terms appear within a document. The tool's "Discovery" feature further aids in extracting key themes from documents, simplifying the creation of new dictionaries.
In today's dynamic business landscape, tools like Concept Tracking in VT Docs are not just beneficial; they're essential. By harnessing its capabilities, businesses can ensure they remain compliant, efficient, and ahead of the curve. Whether you're a seasoned user or new to VT Docs, these tips will serve as a valuable guide in your document analysis journey. Remember, in the world of compliance and document analysis, staying updated and informed is half the battle won.
Want to view the webinar in full and uncover more about Concept Tracking in VT Docs? You can watch the full webinar here.
Want to learn more about the features in VT Docs? Start your journey and enhance your VT Docs expertise by taking our free skill-building course in VT University.
Or if you're looking for a little support with Concept Tracking, you can reach out to the VisibleThread's Customer Success team. We can provide personalized assistance and guidance on using Concept Tracking effectively. Simply book a call with your dedicated Customer Success Manager here.