Deltek and VisibleThread Form Strategic Partnership to Accelerate and Improve Proposal Development
From
Business Wire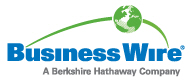 VisibleThread to accelerate creation of Compliance Matrix documents from government solicitations in Deltek's GovWin IQ solution, cutting hours of work for proposal and capture managers
HERNDON, Va., May 09, 2012 (BUSINESS WIRE) —
Deltek, Inc.
(NASDAQ: PROJ), the leading global provider of enterprise software and information solutions for professional services firms and government contractors, today announced a strategic partnership with VisibleThread, a provider of document content analysis software for government contractors. Under the partnership, Deltek and VisibleThread will jointly deliver an on-demand service for subscribers of Deltek's GovWin IQ information service that generates an initial compliance matrix for any opportunity. The service will be introduced in the second quarter of calendar year 2012.In preparing proposals that comply with government contract requirements, capture and proposal teams spend hours analyzing the solicitation documents. A critical output of that analysis is a spread sheet called a "compliance matrix." This captures all the government's requirements to make certain the final proposal is compliant. According to research conducted by Deltek, 90 percent of respondents involved in this process create these matrices manually. With the service provided by Deltek and VisibleThread, companies can generate a starter compliance matrix in minutes instead of hours. In the research, respondents indicated that having an automated tool to generate an initial matrix would have saved at least two days of work. Incorporating VisibleThread's engine for compliance matrix creation for GovWin IQ customers is a natural first step in this relationship. The two companies will continue to collaborate on further opportunities to reduce costs and improve win rates for Deltek's customers. "When we first saw VisibleThread, we were immediately impressed by the ease of use and its speed which saves time for government contractors," says Catherine Morales, Deltek's EVP and General Manager for Deltek Information Solutions. "We are always looking for innovative ways to add value, so this relationship offers an immediate win. Anything that can shave hours from the capture and proposal development cycle is a great value for our customers." "Deltek is the top provider of solutions that help companies win more government business," said Fergal McGovern, founder and CEO of VisibleThread. "This partnership will immediately offer value to Deltek's clients. It also introduces them to the full VisibleThread solution, and how it helps companies win more government business." In addition to Compliance Matrix generation, VisibleThread's solutions help government contractors improve the quality of their proposals, saving significant time during the capture and proposal development process. The solutions help business development and proposal teams to accurately address the government customer's needs and create a well-written proposal matching the government's requirements, and one that differentiates the company from its competitors. If you would like to learn more about the new partnership between Deltek and VisibleThread, we invite you to join us for a free
webinar on June 6, 2012
.
About Deltek
Del is the leading global provider of enterprise software and information solutions for professional services firms and government contractors. For decades, we have delivered actionable insight that empowers our customers to unlock their business potential. 15,000 organizations and 2 million users in over 80 countries around the world rely on Deltek to research and identify opportunities, win new business, optimize resources, streamline operations, and deliver more profitable projects. Deltek — Know more. Do more. (R) www.deltek.com . Follow us on Twitter @GovWin or like us on facebook.
About VisibleThread
VisibleThread develops document content analysis software that identifies defects and streamlines document compliance. The company's analysis software enables users to scan MS Office and PDF docs for liability concerns, automatically create compliance documents, and provide oversight throughout proposal development. Today the company offers VisibleThread for capture managers, proposal response teams and legal reviewers. The identification of compliance and delivery concerns through automated scans enables proposal response teams to improve efficiency and increase their probability of winning government and commercial contracts. For more information, visit www.visiblethread.com . SOURCE: Deltek, Inc. Deltek, Inc. Jessica Primanzon Senior Manager, Marketing & Communications 703-885-9098 andreaprimanzon@deltek.com or VisibleThread: Welz & Weisel Communications Evan Weisel 703-218-3555 evan@w2comm.com If you want to try
VisibleThread Docs
sign up here for a
7-day free trial
[/vc_cta] [addthis_horizontal_recommended_content]